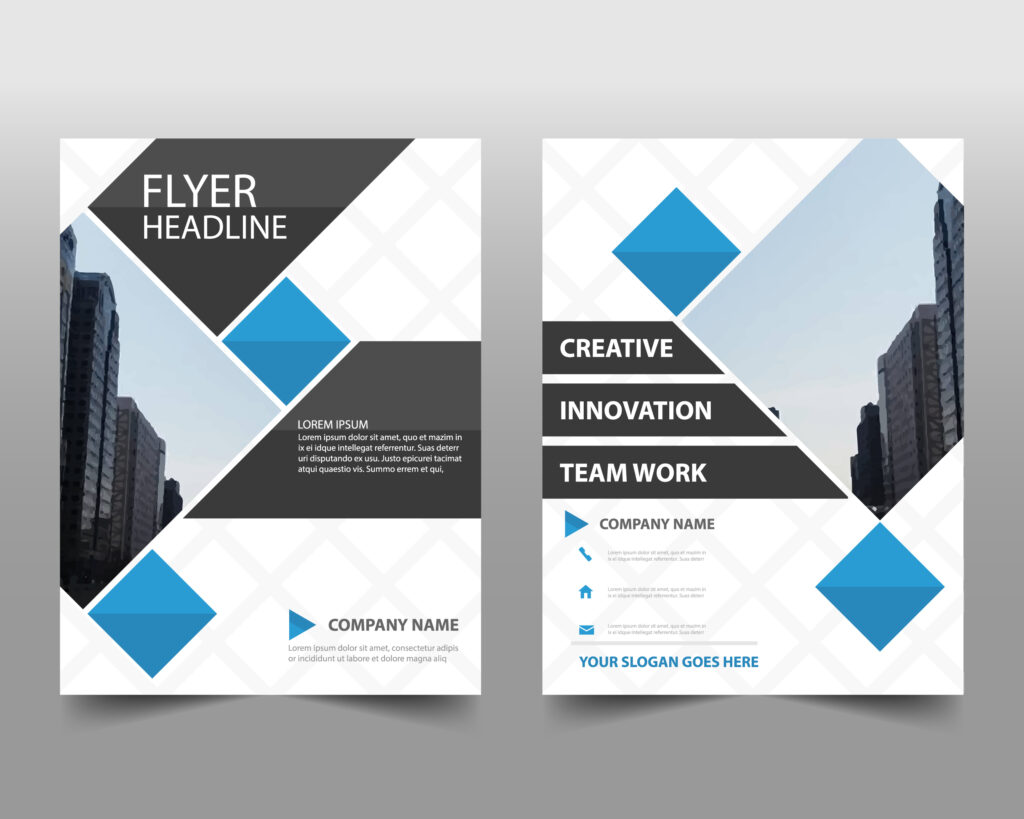 Flyer Brochure Design
Are you looking for a way to express your brand with a customized company profile design created just for you by a professional designer? Need help and ideas? We have organized some stunning examples of brochure and flyer design from our highly effective designing experts. 
Brochures are the best way to present a lot of information on just one sheet of paper to promote your business to expected clients and your partners. Moreover, brochure or flyer design is a professional beginning of the company, aiming to educate the audience about your products and services. However, even if you've some fantastic design ideas in your mind, executing them is a hassle. If it's troubling you, we are here to help. Our experts make it simple for you. Affiliotech helps you in building the best flyer design that highlights your company's strength to your customers. Aside from the well-written content, we create a pleasing layout design that will work as an integral factor in outshining your brand on your product brochure. Not just some typical type of brochures, but we are the best at designing any kind of brochure you want, including company brochures, food brochures, medical brochures, event brochures etc.
There is no denying that you need a business brochure right now. Assuming if not at this stage, then it must be in the future. Anyway, what should be your next step? Set up a brief of your demands and get in touch with us. Our brochure and flyer designing agency will assist you with transforming the brightness of your work into a substantial reality to be introduced. Choosing us will put you at a significant advantage in that we respect your ideas. After coming up with a design, we will be presenting it to you for your approval. Once you get completely satisfied with it, the brochure design will be off to go. Pitch us on the contact number mentioned in the footer, or see you on the opposite side of the email!